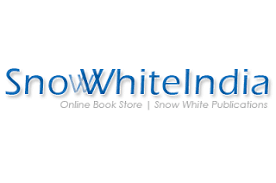 Snow White Publications takes pride in being one of most young and dynamic, innovative and quality conscious publishers dedicated to meet the specific requirement of Legal, Business and Tax Professionals in India.
The Authors whose works are published by Snowwhite publications are, a blend of veteran scholars and young enthusiasts striving to provide most accurate and dependable legal analytical and up-to-date practical material for students and professionals.
Snow white publications are proud of our Typesetters, Printers, Binders and the entire publications team for their innovative and integrated efforts in bringing out our books in record time, maintaining its own distinct quality.
Snow White Publications Pvt. Ltd. wishes to continue to improve in all aspects of their publications in collaboration with all readers. your comments and suggestions about existing titles are always welcome. If you have proposal or a new project, Snow White Publications Pvt. Ltd. would be delighted to hear from you. They are also interested in marketing popular international -Company, Law, Taxation titles in India especially by re-printing the same in India at a special price for Indian market. Interested publishers may contact them for negotiations at below Address.
Snow White Publications Pvt. Ltd.
Jer Mahal, 532, Kalbadevi Road, Mumbai 400 002.
Phone no : 093214 24515
Email:swpindia@gmail.com
SNOW WHITE PUBLICATIONS PRIVATE LIMITED is incorporated in India on 25th February 1988, registered office of snowhite publications pvt. ltd is situated 1, GROUND FLOOR, 535, KANTA TERRACE, KALBADEVI ROAD, JAMBULWADI, MUMBAI MAHARASHTRA 400002 INDIA. Ashit Madhukant tahkkar has become director of the snowhite publications pvt. ltd on 25 th January 1994 while Ankt Ashit Thakkar become director on 16 th April 2012. Authorized capital of the company is INR. 500000 while the paid up capital is INR. 200000
List of Books published by Snow White Publications Pvt Ltd